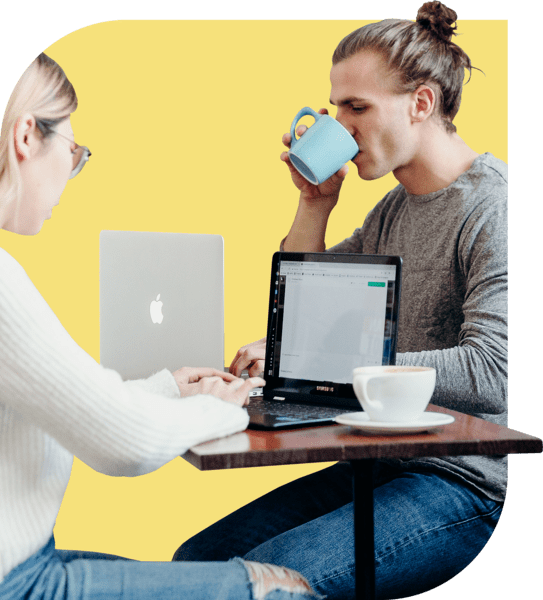 Gró Accounting
Accounting & Fractional CFO
Managing your financial assets appropriately is crucial for business success. Our Gró Accounting team manages anything from bookkeeping to CFO-level strategy for your business, regardless of your business size. Need help with your business taxes? Gró Accounting can manage both quarterly and annual tax filings, or work with your preferred tax attorney.
Accounting & Fractional CFO Services
Fractional CFO
Get the strategic financial advice and counsel your business needs to succeed, without a full time CFO Salary.
Company Financial Health: Know exactly the health of your company as it stands at any given point, so that you may execute on crucial business decisions.

Operating Budget and Forecasts: Know your Company's budget and goals so that you can meet and exceed your growth objectives.

Vendor Contract Review: Know exactly what your vendors are expecting from you and what you can expect from them—with contract review.

Strategic Initiatives Review: Allow us to be apart of your strategic planning, to ensure that your business strategic planning is prepared for.
Bookkeeping
Quickbooks: Managing quickbooks notifications, and transactions is a headache. We will manage all QB functions and journal entries to ensure your information is up to date and ready for review.

Invoicing/Accounts Receivables: Ensure your clients are invoiced and you get paid timely and correctly.

Accounts Payable: Manage cash flow and payment of your vendors.

Month End Financials: Month end financial statements compiled and delivered to you for review, so that you may execute on crucial business decisions.

Quarterly Financials: Quarter end financial statements compiled and delivered to you for review, so that you may execute on crucial business decisions.

Payroll: Payroll for your Employees and Contractors, managed on a payroll platform of your choice, or ours.
Succession Planning
Acquisitions/Mergers: Planning to sell your company, acquire a business, or merge with another company? Gró specializes in offering a comprehensive review of your current business for value, pain points, and strengths to ensure that you are prepared for any transaction.

Generational Businesses: Passing your business down to the next generation? Congratulations! Gró offers assistance in Generational Transitions to ensure the next generation is ready to continue the business's success.
What Our Clients are Saying
Gro HR has been a long time and trusted partner of ours to provide HR and Recruitment needs to our company. We always have quick and proactive responses to all of our needs, our team really enjoys working with them. Gro has been able to grow with us at the pace we needed them to, and has ensured that we stay ahead of our competitors in key items like compensation and team culture/morale.
Derek Crockett
BLX Transportation
Myself and our non-profit have been working with The Gro HR Team on several HR needs for over a year now. Finding and hiring her has been the best decision for our HR needs and for our employees that we have made in a long time. She is professional, thorough, but also quick. She doesn't waste time on projects and communicates with myself and our staff very well. She has created several policies and procedures for our company, took on the project of implementing a new payroll system, and continually assists our management team with hiring the absolute best candidates for our transportation and logistics team. She is a pleasure to work with, highly recommend her!
David Jaffe
Jaffe Management
The Team at Gro HR were exactly the solutions that we needed in a time of crisis! We lost two key employees during the pandemic and had a gap in our payroll and HR functions. Gro HR was online and supporting our needs within a week of partnering together. I remain amazed at their ability to assess, assimilate, and act on information that is given to them. They truly "Own" the entire department and all related needs. Their partnership is refreshing and has gone beyond our expectations.
Daren Henderson
Medical Couriers
Working for a busy and growing company we knew we needed help when it came to all things HR. Gro reached out, explained how they provide a team of professionals to the table and they have not disappointed! They have helped us with onboarding, offboarding, insurances, recruitment and anything else in between. We highly recommend Gro!
Casey Scarlett
Jeff Woods Construction