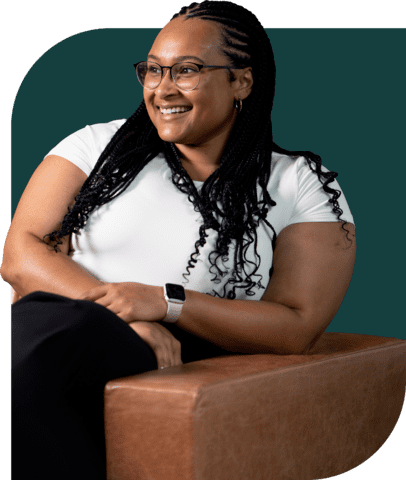 Gró HR
HR & Recruiting
Your business and team has HR functions that need to be fulfilled, such as onboarding, offboarding, payroll, and recruitment. By outsourcing HR to Gró HR, you will have more time to tend to what matters the most—your operations and your customers. Gró's consultant's get to know your culture and company so that they can be a beacon of your vision to your team. Gró HR provides outsourced Human Resources, Payroll, and Recruitment services. Our HR Consultants get to know your business and team so that they can support all functions that an in-house HR employee would, but at a fraction of the cost! Your team knows their HR Consultant as their HR resource for your company, to ensure your human assets are protected and taken care of.
Whether your business's staffing needs are due to turnover or company growth, it can be frustrated not to have the people you need to deliver your products and services to consumers. Outsourcing Recruitment is a great way to meet your recruitment and staffing needs without paying the high price of an agency. Because Gró specializes in working with small and medium sized businesses, our recruitment solutions are designed to fulfill those needs affordably.
HR & Recruiting Services
HR Outsourcing
Grò HR's proactive approach creates the perfect solution for Human Resource needs for your business and team.
Benefit Administration and Compliance

Employee Onboarding & Offboarding

Employee Handbooks

Job Descriptions & Wage Analysis

HRIS Administration

Performance Management

Training and Development

Employee Relations

Leadership Training

Policy Development and Updates
Recruitment Outsourcing
Grò HR offers recruiting services for every industry, from entry-level to C-level positions. We focus on matching both competency and company culture with all candidates to ensure that they are both a short- and long-term fit for the company.
Candidate Sourcing

Candidate Interviews

Offer Letters
Payroll Processing
Grò HR utilizes your payroll platform of choice to process all employee and contractor payrolls.
HRIS Implementations
Grò HR's organized and professional Consultants specialize in implementing the HRIS of your choice so that it is fully equipped to service your team for years to come. From research to launch, our Consultants will lead the way in your HRIS implementation.
What Our Clients are Saying
Gro HR has been a long time and trusted partner of ours to provide HR and Recruitment needs to our company. We always have quick and proactive responses to all of our needs, our team really enjoys working with them. Gro has been able to grow with us at the pace we needed them to, and has ensured that we stay ahead of our competitors in key items like compensation and team culture/morale.
Derek Crockett
BLX Transportation
Myself and our non-profit have been working with The Gro HR Team on several HR needs for over a year now. Finding and hiring her has been the best decision for our HR needs and for our employees that we have made in a long time. She is professional, thorough, but also quick. She doesn't waste time on projects and communicates with myself and our staff very well. She has created several policies and procedures for our company, took on the project of implementing a new payroll system, and continually assists our management team with hiring the absolute best candidates for our transportation and logistics team. She is a pleasure to work with, highly recommend her!
David Jaffe
Jaffe Management
The Team at Gro HR were exactly the solutions that we needed in a time of crisis! We lost two key employees during the pandemic and had a gap in our payroll and HR functions. Gro HR was online and supporting our needs within a week of partnering together. I remain amazed at their ability to assess, assimilate, and act on information that is given to them. They truly "Own" the entire department and all related needs. Their partnership is refreshing and has gone beyond our expectations.
Daren Henderson
Medical Couriers
Working for a busy and growing company we knew we needed help when it came to all things HR. Gro reached out, explained how they provide a team of professionals to the table and they have not disappointed! They have helped us with onboarding, offboarding, insurances, recruitment and anything else in between. We highly recommend Gro!
Casey Scarlett
Jeff Woods Construction