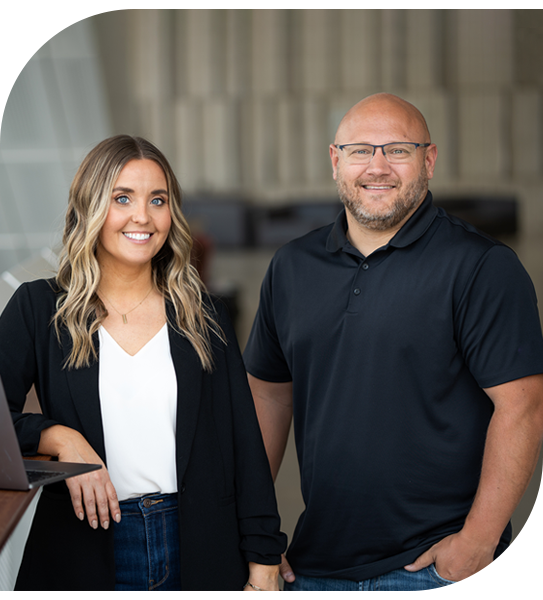 Gró Social
Marketing & Website Design
Your website and your marketing are two key functions that are critical to your business success. Gró Social specializes in custom website design and maintenance, SEO, Google Ads, social media marketing and management and  public relations. Your Marketing Manager at Gró, and their team, will manage all elements of your marketing to ensure that you are delivering the right message at the right time to attract your ideal audience.
Marketing & Website Design Services
Custom Website Design
Whether this is your business's first website, or you are ready for a custom and advanced site, Gró Social is ready to bring your vision to life. Our team of highly experienced and creative professionals focus both on branding and the backend to bring you website to those that need to see it the most—your future customers!
SEO/ Target Marketing
SEO and Targeting marketing is the marketing that works for you while you sleep and work—working to get your message, branding, and marketing in front of the right faces through advanced technical tracking and by optimizing search engines in your favor. Gró's Marketing Strategist makes it their personal mission to get your business seen where and when it matters most.
Content Creation
What you say and how you say it is one of the most important part's of your business's marketing strategy. Our content creation team at Gró gets to know your business, your tone, and your goals and creates custom content that catches attention!
Marketing Strategy
Gró Social specializes in managing both the technical and creative side of your business, by aching as your Chief Marketing. Allow Gró to take the accountability hat for your total marketing strategy and efforts.
Graphic & Logo Design
Whether your business is brand new and establishing its brand for the first time, or you are a seasoned business looking for a fresh rebranding and perspective. Gró's graphic design team specializes in creating a beautiful and timeliness logo and associated graphics to take your brand to the next level.
What Our Clients are Saying
Gro HR has been a long time and trusted partner of ours to provide HR and Recruitment needs to our company. We always have quick and proactive responses to all of our needs, our team really enjoys working with them. Gro has been able to grow with us at the pace we needed them to, and has ensured that we stay ahead of our competitors in key items like compensation and team culture/morale.
Derek Crockett
BLX Transportation
Myself and our non-profit have been working with The Gro HR Team on several HR needs for over a year now. Finding and hiring her has been the best decision for our HR needs and for our employees that we have made in a long time. She is professional, thorough, but also quick. She doesn't waste time on projects and communicates with myself and our staff very well. She has created several policies and procedures for our company, took on the project of implementing a new payroll system, and continually assists our management team with hiring the absolute best candidates for our transportation and logistics team. She is a pleasure to work with, highly recommend her!
David Jaffe
Jaffe Management
The Team at Gro HR were exactly the solutions that we needed in a time of crisis! We lost two key employees during the pandemic and had a gap in our payroll and HR functions. Gro HR was online and supporting our needs within a week of partnering together. I remain amazed at their ability to assess, assimilate, and act on information that is given to them. They truly "Own" the entire department and all related needs. Their partnership is refreshing and has gone beyond our expectations.
Daren Henderson
Medical Couriers
Working for a busy and growing company we knew we needed help when it came to all things HR. Gro reached out, explained how they provide a team of professionals to the table and they have not disappointed! They have helped us with onboarding, offboarding, insurances, recruitment and anything else in between. We highly recommend Gro!
Casey Scarlett
Jeff Woods Construction